DERRICK "D'MAR" MARTIN PRESENTS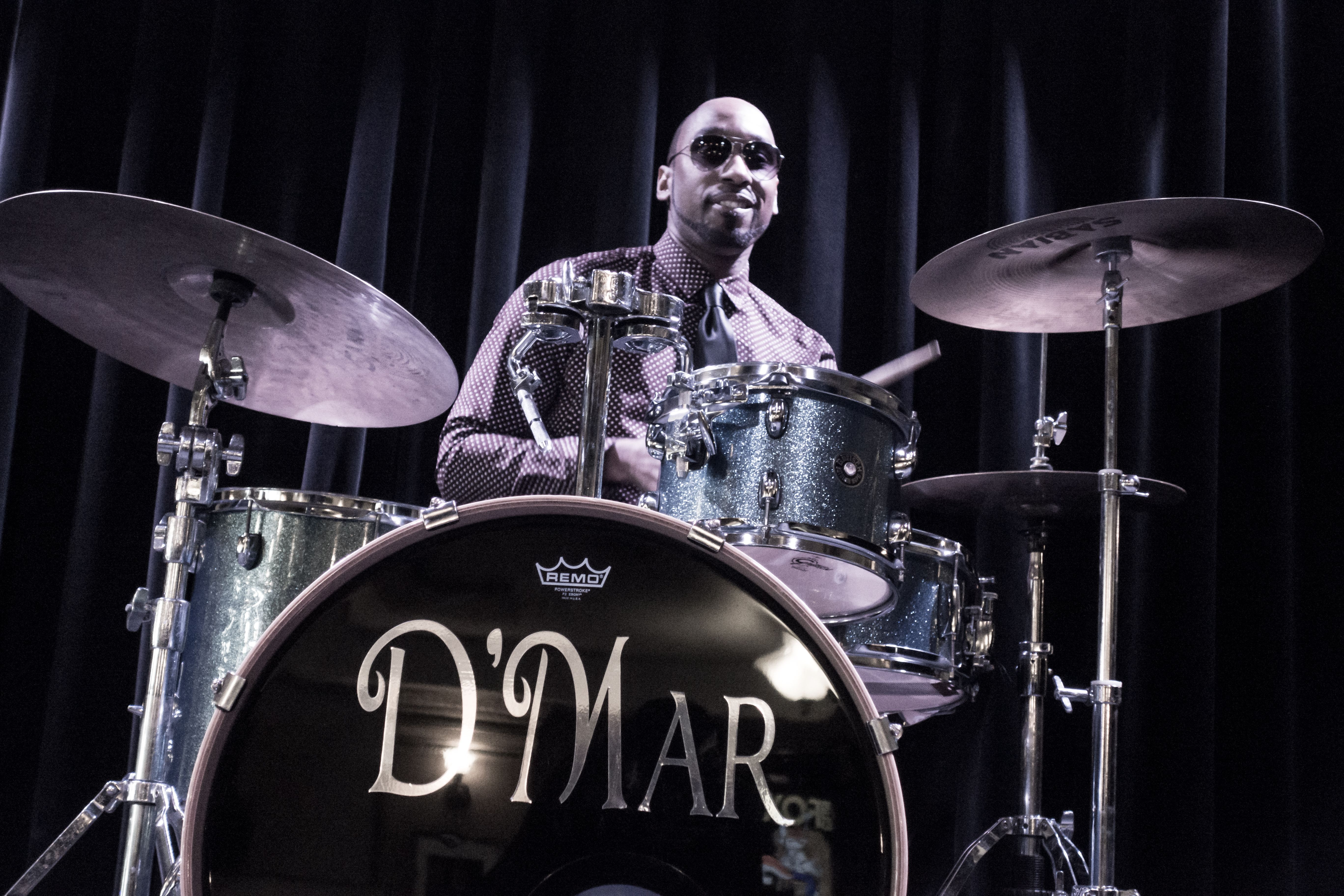 Drums & More Workshop
The Heartbeat of American Popular Music
Drums & More is an exciting, energetic, and informative presentation that covers the history of the drum set and the role it has played in all genres of American Popular Music from Traditional New Orleans Music to Hip/Hop. D'MAR's charismatic presence and knowledge of the content will leave you both entertained and informed on several levels. We offer the presentation in three formats which will enable us to tailor the event to your specific needs. 
The School Presentation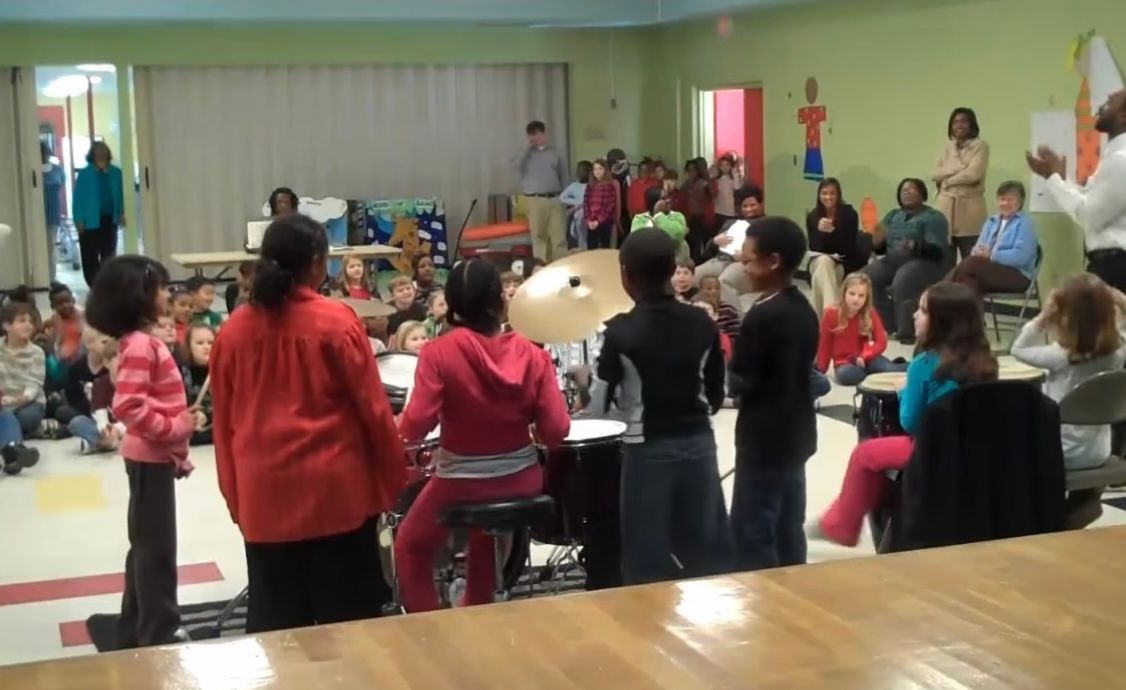 The school presentation is designed to engage students in grade levels K-12. We cover the drum-set's role in American Popular Music, it's components by name, sight, and sound. The main ingredient is audience participation! As a fun interactive demonstration is given by D'MAR, students are selected to perform along side him. This encourages teamwork and active listening as we move through the program. In addition, congas and piano are also covered in this presentation emphasizing the use of drums as a means of rhythmic communication as well. This presentation is 45min – 60min in length, perfect for a school assembly. 
The Festival Presentation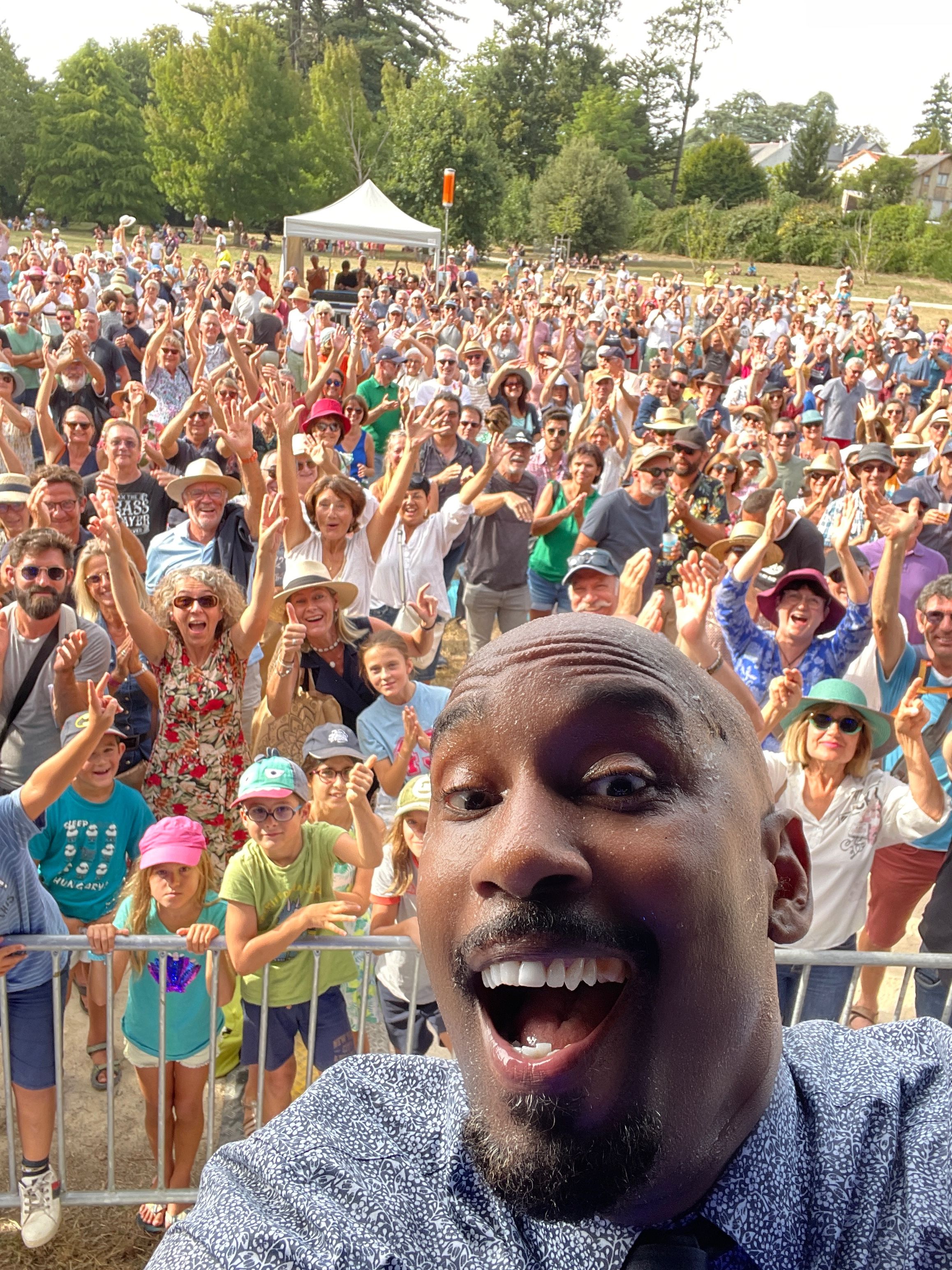 The festival presentation is designed for outdoor/indoor stage events. Usually in a children's village or stage set aside for family presentations. It also works on the regular performance stage. This presentation also covers the history of the drum set and the role it's played in American Popular Music. We cover the history as well as the drum set's components by name, sight, and sound. The presentation is fast paced and high energy with audience participation being key. We involve adults and children of all ages and invite them to the stage to join in at different points of the program. We also cover congas and piano emphasizing the use of drums as a means of rhythmic communication. This presentation makes for a fun, entertaining and educational family experience. 
The Pro Presentation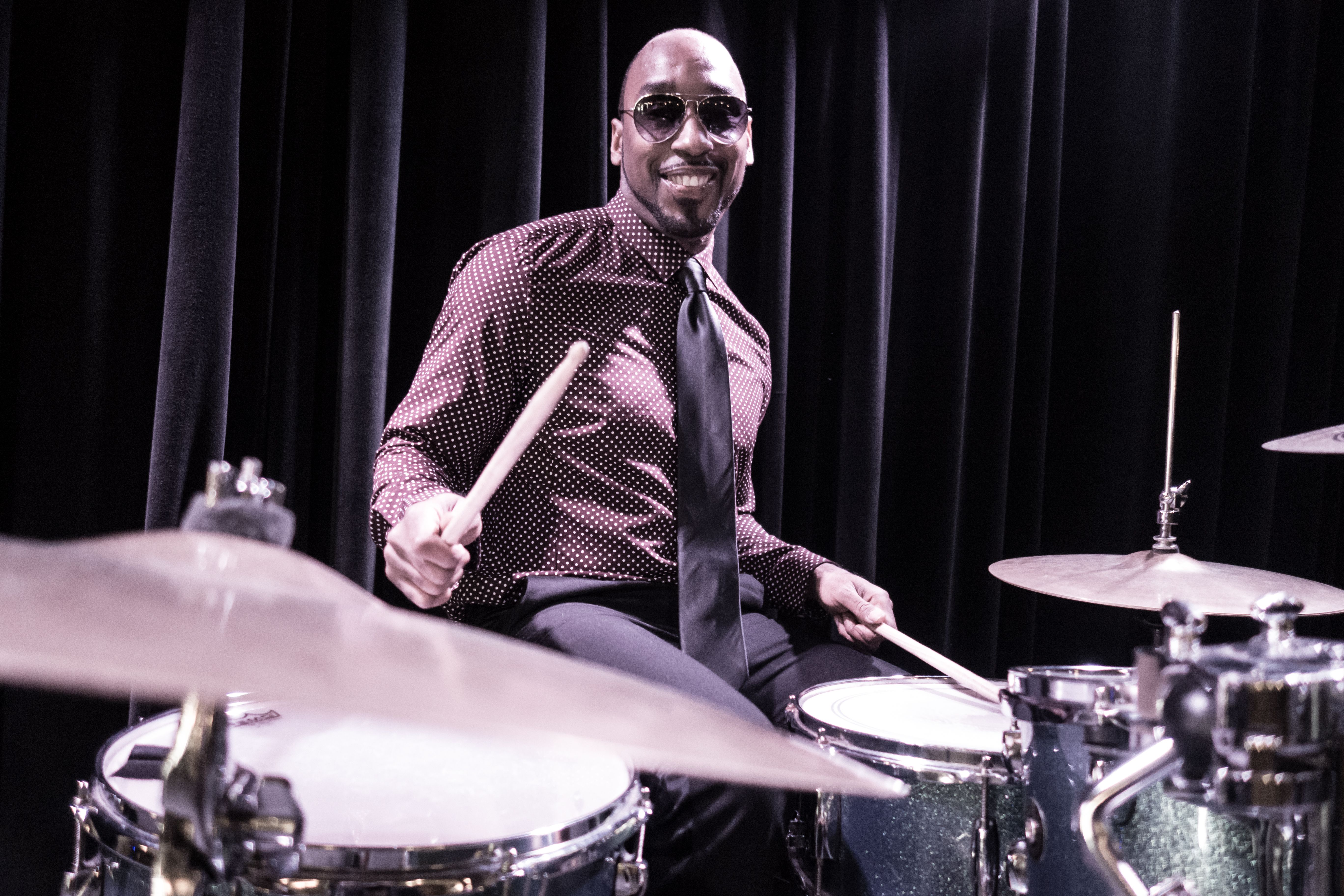 The Pro Presentation is designed for Colleges, Universities, Music Schools, Professionals, or those aspiring to the professional ranks. This level can also be great in a festival setting as a drum master class or workshop. In this presentation we cover the drum set's history and role in American Popular Music by dissecting each genre focusing on the types of grooves and how they were used i.e. The Traditional New Orleans Second Line, Jazz/Swing, Shuffle, 2 Beat, Country & Gospel Back beats, Rock & Roll Grooves, R&B grooves, Funk Beats in the style of James Brown, Disco, Hip/Hop and so forth. We discuss the role of the rhythm section plays in a band and how a drummer is to lead the way. We 
also discuss chart writing, how to prepare for a gig, recording session and TV Show. This level delves into the practical how to side of being a professional by covering promptness, always being prepared, dress code, having the necessary travel documents such as a passport and/or visa and how to obtain them and so forth. This is a fully interactive, entertaining, and detailed presentation for anyone seeking to do this as a career or hobbyist. This is also great information for all musicians, not just drummers. 
Book Today! 
Email us at dmarmusic@yahoo.com.